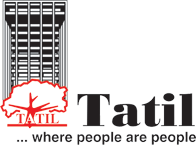 Tatil Insurance
"Where People are People."
More expensive But they offer crash cash which isgood when you need to fix car
Only dealt with shyft but the Tatil features you can't beat. Stefan reccomended beacon as they were lower but Tatil seems stronger
Very expensive ... had a new car premium first year and it went up second year and no explanation why. I switched to Nagico using shyft trinidad
ABOUT TATIL
Tatil is headquartered in Port of Spain, Trinidad. They were founded in 1963. They have 45 locations throughout Trinidad and Tobago
They are part of the Ansa Mcal Group of companies. They have an A- AM Best rating (excellent) rating, which means you can truly rely on them as a safe insurance partner
Tatil's Shyft claim rating is A which means 85% their customers had a good experience when they filed a claim, after all this is really why we buy insurance!
DISCOUNTS & FEATURES
Fast Claim Settlements
New Car Replacement
Accident Forgiveness
Report Claims with Forensys
Roadside Assistance
Ansa Mcal Staff Discounts
Ansa Mcal Primer Card Discounts
Car Search Discount
Multi-Car Discount
Anti-Theft Discount