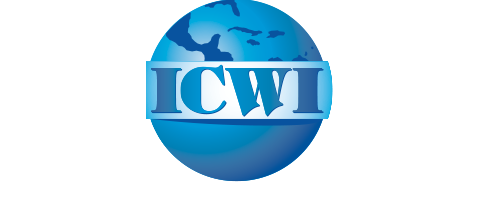 Motor & Property Insurance (ICWI)
"I am happy with ICWI service...two years i am with them and no problems"
Totally 100% better company in all the shyft app comparison table ... don't look elsewhere
Beautiful service from Keiron and Shyft team
Great service will recommend them to anybody
Stacked up against the already astounding insurance competition in Trinidad and Tobago is the Insurance Company of the West Indies, also known as ICWI. The company has done well for itself over the last several decades, attested to by the growth it has seen throughout Trinidad and Tobago and the wider Caribbean region.
ICWI's insurance products come with enough options to satisfy just about anyone's needs. Whether you're looking for car insurance in Trinidad or a policy for your property, trust us when we say that you cannot go wrong with ICWI.
Learn more below about what makes ICWI insurance products so special.
ICWI Car Insurance
As you might expect, ICWI carries all the standard coverage options for car insurance, but the company gives customers enough options to make its brand special. For instance, third-party insurance is required for motorists in Trinidad and Tobago, as it covers damage you do to personal property and injuries you cause to other people. ICWI's Third Party Plus plan offers a range of more convenient options, however. These include third-party coverage for windscreen damage, personal injuries you sustain while on the road, and roadside assistance.
Meanwhile, in ICWI's comprehensive motor insurance sector, female drivers can take advantage of the Road Angel plan. This policy offers free roadside assistance and a premium discount of up to 20% to female policyholders as long as they remain aware of road safety and minimize accidents and claims. The benefits for Road Angel policyholders only increase with loyalty: after five years, medical benefits and personal effects payments increase by 100%, while manslaughter limits and personal accident benefits increase by 50%. Then, the Comprehensive Plus plan offers benefits such as accident forgiveness and uninsured motorist protection.
ICWI Home Insurance
When it comes to home insurance in Trinidad, ICWI goes for the straightforward approach. The A-Plus Home Cover plan covers damage to your home and contents while offering additional benefits such as mortgage payment protection, protection for property in storage, and provisions for temporary accommodations.
For shoppers looking for the maximum in convenience, ICWI insurance also includes a Family Pack option that bundles car and home insurance together. Policyholders can insure up to four vehicles right alongside the A-Plus Home Cover plan with personal accident coverage.
The Family Pack comes stocked with a number of additional benefits to keep policyholders safe and happy. For instance, the car insurance portion allows both people in a married couple to apply the highest no-claim discount earned by one of them. If a wife has earned a 50% discount, while the husband has earned 30%, both individuals receive the 50% discount. This is just one of the ways the Insurance Company of the West Indies encourages families to group their insurance together and save on premiums.
About the Insurance Company of the West Indies
The Insurance Company of the West Indies (ICWI) is a leading provider of general insurance throughout the Caribbean. Founded in Kingston, Jamaica, in 1969, the company has spread its wings, now operating in eight islands throughout the Caribbean. Within Trinidad and Tobago, the company has a network of thirteen branches.
ICWI's Shyft.tt claims rating is A, which means 85% of their customers had a good experience when they filed a claim. From its beginnings, ICWI has focused on bringing exceptional service and security to the people of the Caribbean. The company is proud to offer a comprehensive suite of products catering to all your lifestyle needs.
Compare and Save on ICWI Insurance with Shyft.tt
The Insurance Company of the West Indies presents Trinidad and Tobago citizens with a load of car and home insurance options that were made to help people save. The diversity of additional benefits, discounts, and packaging available to consumers makes ICWI insurance one of the most desirable insurance providers in the Caribbean market.
Shyft.tt makes it easy for you to discover which coverage options are best for you. Our compare tool lets you see how ICWI quotes stack up against similar offerings from different providers.
Compare and save on your ICWI insurance premiums today with Shyft.tt!
DISCOUNTS & FEATURES
No Claims Discount
10% Special Discount for other Business
10% Anti Theft Device Discount