Find Home Insurance Companies Near Me
It doesn't matter whether you live in a one-bedroom apartment or a five-bedroom mansion, your home is no doubt your castle. It's essential to make sure you are protected in case something goes wrong. Read this Trinidad and Tobago home insurance guide to know more.
What if there was a fire or the roof was damaged in a storm? Would you be able to pay for the repairs? And where would you live if your house was uninhabitable? Your home also contains some of your most valuable possessions. Could you afford to replace your flat screen TV or your jewellery collection if you were the target of thieves?
What does home insurance cover?
There are two types of home insurance: home and contents cover. Home insurance covers the structure of your home, so the roof, walls and windows. It also includes the permanent fixtures, such as the fitted kitchen and the bathroom suite. Home insurance policies vary, but they should all insure your home in case of fire, storm, flood, subsidence, burst pipes, theft and falling trees. Contents insurance includes your valuables in your home. These include jewellery, art and electronics.
Common exclusions
Home insurance will not normally pay out for damage due to wear and tear, or acts of war or terrorism. If your home is unoccupied for more than 30 days during the year, you could also invalidate the policy. Always read the small print before you buy home insurance to make sure you have the right cover for your needs.
Is home insurance compulsory?
It is not compulsory to take out home cover, but if you have a mortgage on your property the lender will almost always insist that you have adequate insurance. If you are in the process of buying a home, you should make sure you have home cover in place when you exchange contracts, as you then have a financial interest in the property.
Trinidad and Tobago Home Insurance Guide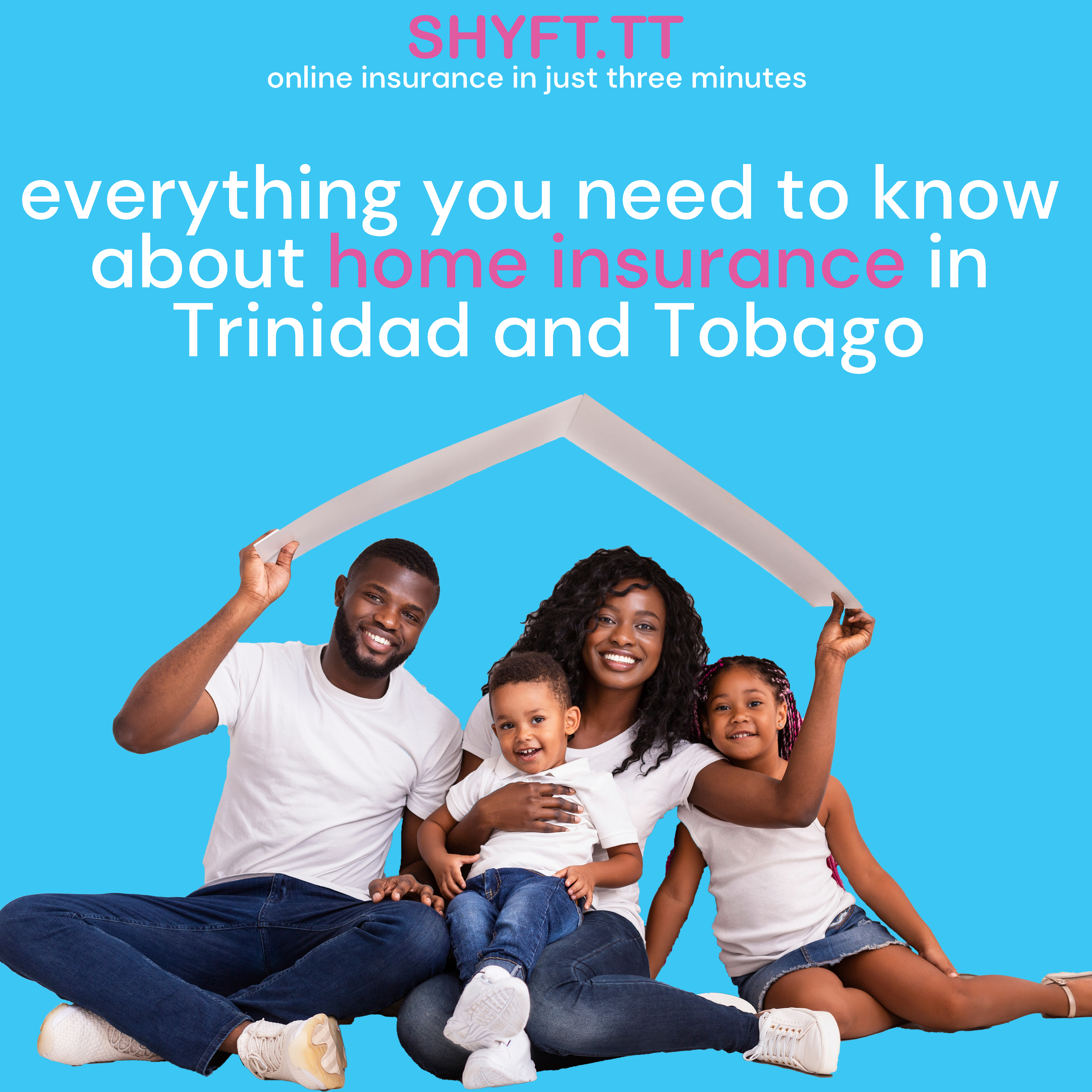 How much home insurance do I need?
You should have enough insurance to cover the rebuild cost of your home. In other words, if your property burnt to the ground, the insurance should pay for it to be rebuilt. But remember that the rebuild cost is not the same as the sale price or the current market value of your home. In fact, it is often lower.
Tenants do not need to worry about home insurance as it is the landlord's responsibility
If you have just bought your home, the rebuild cost should be on the mortgage valuation. Otherwise, many insurers offer free online calculators.
It is important to work out an accurate rebuild cost. If the sum insured is too high, you could end up paying over the odds for cover you don't need. If it is too low, you could be left with an insurance shortfall – and a big bill.
Some firms offer so called unlimited cover, which means they will pay out, whatever the cost. It sounds great, but bear in mind that it might work out more expensive. The insurer might also calculate a sum insured based on the type of property, the number of bedrooms and the area. Again, it's often a good idea to check the accuracy of the figure yourself.
Experts recommend that you regularly review the rebuild cost of your home to make sure the figure is up-to-date as prices inevitably change over time. You might also renovate or extend your home, which would also affect the rebuild cost.
Counting the cost of contents
You don't just need to insure the structure of your home; you also need to insure its contents against loss or damage caused by theft, fire, storms, lightning, flooding or other water leakage, as well as explosions or earthquakes.
The contents of your home might be more valuable than you think. The average family of four estimates their contents to be worth $300,000. However, their true value is actually closer to $500,000. And it's important to get the figure right so that your insurance will pay out in the event of a claim.
The best way to make sure you have adequate cover is to walk round your house room by room and make an inventory of your possessions. Jewellery, computers, iPods – they add up.Contents also include clothes, furniture, carpets and curtains. If you are unsure, it might help if you think of the things you would take with you if you were to move house.
Make sure you read the terms and conditions of the policy because most insurers limit the pay out for a single item. For example, if the single item limit is $15,000 and a TV worth $20,000 is stolen from your home, you could end up with a 5,000 shortfall.
New for old
Contents insurance is usually arranged on a new for old basis. In other words, if your TV is damaged by fire, the policy will pay out for a new one. However, some insurers offer indemnity policies that take into account wear and tear. So, if your TV is 10 years old, it will only pay out its current value, not it's price when it was new. Indemnity policies tend to be cheaper, but most people prefer new for old cover.
You can buy additional contents cover – and in some cases it might be worth the extra premium. Accidental damage is a popular add-on because it insures your possessions in case of an accident, perhaps if you spill red wine on the carpet or knock over a valuable ornament. Personal possessions insurance can also be useful because it insures items such as mobile phones, iPods, cameras and laptops when you take them out of the home.
Contents insurance for renters
Renters don't need to worry about home insurance, but they should certainly consider contents insurance for the contents of their rented home as they can amass quite a collection of valuable items. Some types of rented accommodation are also more vulnerable to theft, perhaps because of shared entrances, so it's especially important to have adequate cover in place.
It's often a good idea for tenants to extend their policy to include accidental damage, just in case they cause any damage to the landlord's carpets or curtains. However, bear in mind that some insurers will not cover your contents if you live in shared accommodation, or if you rent a furnished property.
Selecting the right home insurance policy
Shyft.tt wants to help you get the best quote for your home insurance. But we need to know something about your property before we can start the search. For example, roughly when it was built, whether you live close to any tall trees or water and the type of alarm and locks in your home. You will also need to give a sum insured for both home and contents.
Remember that you should always be full and frank with your answers. If you fail to disclose any relevant details to the insurer it could invalidate your policy. In other words, the insurer could refuse to pay out in the event of a claim.
Our comparison site is free and independent and will quickly come up with a list of quotes from a number of insurers. We hope you like this Trinidad and Tobago home insurance guide. Price is an important factor when choosing the best policy, but it is not the only consideration. You should also look at the level of cover and the terms and conditions, paying particular attention to the excess.
Once you are happy with a price and insurer you can purchase your policy from our site instantly! It is really that easy. Don't believe us, click on the home insurance button on our home page and try for your self.