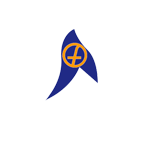 FURNESS ANCHORAGE GENERAL INSURANCE
The service from Shyft was great but Furness was unknown and took a while to get me the policy i requested
"Personal Service! they always go over and beyond for me!"
ABOUT FURNESS
Furness Anchorage General Insurance Limited describes themselves as a pillar of strength supporting your general insurance needs.They are headquartered in Port of Spain, Trinidad. They were founded in 1979. They have 1 location in Trinidad and Tobago.
They are part of the Furness Group of Companies. They are supported by AM best A rated reinsurance companies.
Furness's Shyft claim rating is A which means 85% their customers had a good experience when they filed a claim, after all this is really why we buy insurance!
DISCOUNTS & FEATURES
No Claims Discounts
10% Anti Theft Device Discount
10% Special Discount for other business