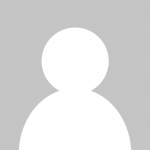 Here at Shyft, we often talk about comparing and saving on motor insurance in Trinidad. After all, it's our job to show you the best quotes from providers in Trinidad and Tobago and all over the Caribbean.
Have you ever wondered why such comparisons are needed? Or why different insurance companies in Trinidad offer different rates to different people? You may have found yourself inquiring into the thought that goes into insurance prices, and perhaps you question if you are getting a fair deal.
We feel you can rest assured that the quotes you get are indeed fair. In fact, providers determine their rates based on a host of factors about you. Essentially, it all comes down to the degree of financial risk you pose to the insurance company. That is not necessarily a bad thing; any insurance company would still likely be happy to take you on as a customer. However, the simple fact is that the greater your risk, the greater your premium.
What determines the price of car insurance? Let's get into the details.
Your Location
A car insurance provider will determine an insurance rate for you based partially on your geographic location. This is why a quote questionnaire asks where you live. Drivers who live in and around large, densely populated urban areas can expect to pay higher car insurance premiums. It's easy to see why: more people and cars means the accident rate will be higher than it would be in a smaller town or rural area. If you live in Port of Spain, you will likely pay more for your insurance than you would in Morvant.
Your Driving Frequency
When looking for car insurance quotes, a provider will probably ask you about the distance from your home to your place of employment. Your first instinct might be to wonder why that would matter. The reason is somewhat similar to your location: the longer you have to travel every day, the more likely you are to get into an accident and need to submit an insurance claim. Therefore, a longer commute will likely mean a higher car insurance premium.
Your Vehicle
As you can see, the factors that influence your car insurance premium are all about you, and those elements get even more personal from there. For instance, your choice of vehicle is a significant influence on how much you will pay for car insurance in Trinidad. Vehicles of higher values, such as newer ones, and vehicles that are stolen often, will tend to cost more to insure. Conversely, vehicles with high safety and crash ratings could bring those costs back down a bit.
Your Age
Just as statistics have informed every factor we have discussed so far, hard data also influences this item: age considerations. Car insurance providers tend to weigh the greatest claim risk against teenagers and other young people, since they are statistically more likely to drive irresponsibly, get into accidents, and need to file claims. Car insurance companies in Trinidad consider "young" drivers to be between 17 and 25 years old. There's nothing young people can do about their ages. However, making smart decisions can go a long way to keeping costs down, as in the next item on our list.
Your Driving History
One of the most crucial factors in determining the price of your car insurance is your driving record. Whether you're young or old, male or female, a bad record–as in, one full of accidents and claims due to irresponsible driving–will get you a high insurance premium. It's easy to see why. Insurance providers know that you are a risky driver, and they will take you on as a customer, but not without having you pay a high price for the financial hazard you present to them. Try to make a habit of driving at the speed limit and always paying attention to the road, and your safe record will eventually pay off for you.
Compare Car Insurance Quotes in Seconds with Shyft
Car insurance providers may consider other factors when determining the price of your car insurance, such as your gender and the miles you put on your car annually. The items listed above are the major factors. Most of these are stacked against you: your age, where you live, the distance you travel to work. You can control other factors, such as how safe you are when driving and the record you establish over time.
Keep all this in mind when shopping for motor insurance in Trinidad with Shyft. We let you compare car insurance quotes in seconds. No matter what elements may be working against you, seeing all available quotes at a glance can save you money in an instant.
Compare all our car insurance quotes today, and reach out to us at Shyft with any questions!