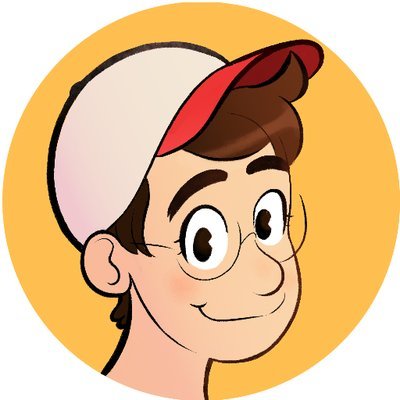 So, you just graduated from university, got your first new job and need a car to help you get to that job. Or maybe you've already been working for a while and finally have some money to get a new ride. Either way, buying a first car in T&T can be a scary process. There are many brands, models, features, dealerships (do you buy local vs used cars dealers) and repair costs to consider.
One of the most important factors in selecting a car is knowing how much you can afford. Shyft.tt thinks a good rule of thumb is to not spend more than 20 percent of your monthly income on car expenses.
So, if you're like the average young millennial (those in their mid-20s or early 30s) who makes about $120,000 a year, you probably don't want to spend more than $2,500 – $3,500 a month over a 5 year loan. That includes the monthly loan payments, gas, parking, taxes and insurance. Depending on your driving history, yearly car insurance from a trustworthy insurer can be anywhere between $4,000 and $8,000 a year for this age group.
To help give you an idea of what's out there in the market, we talked to some T&T gas heads, auto dealers and of course some millennials to identify 9 car models (in no particular order) — some new, some used — that could work for young first time car buyers. This list contains vehicles that we feel are affordable, reliable, fuel efficient, safe and big enough; the core necessities!
Honda City – $169,000
The new Honda City is an entry-level hybrid car and what it compromises in flashy style it puts in smart technology. It's really solid built, gets great mileage, has enough room to throw stuff in the back seat and recently got some minor tweaks to its styling in 2018. And of course, it is a Honda which means reliability and quality is at its very core.
We also like the City, because of its affordable price point. Classic Motors say this car sells for $169,000 on the road, which makes this the ultimate first buyer car for T&T.
Hyundai Ioniq – $189,000
The new Ioniq is Hyundai's intent on challenging Toyota Prius for eco-friendly vehicle supremacy. It is doing a fantastic job and sales have been exceptional for Massy Motors since it launched in 2017. The Ioniq looks either plain or dignified, depending on your aesthetic taste or who you ask. But regardless, it is a true eco-warrior with gas mileage and will be foolish for anyone buying a first car not to consider.
Like its Kia cousin, Hyundai are known to pack the most amount of gadgets into their cars (Bluetooth, push start, reverse camera, apple play) and starts at $189,000 so if you are looking for bang for your buck, look no further.
Kia Soul – $175,000
The Kia Soul is a fun and boxy SUV crossover starting at $175,000 vat inclusive and is a great option for a first time buyer who wants extra space and doesn't want to drive what everyone else is driving.
It's also great for storage space — that boxy shape and hatchback make it prime for moving — and it gets decent gas mileage. Over the years, Kia has worked to improve the car's interior features to make it more comfortable, quieter and more fun to drive.
This is a good car to consider buying used (as well as brand new at Southern Sales) as the Soul was redesigned in 2014, so anything made between now and then has the same basic features and this makes parts widely available and relatively inexpensive to fix.
Honda Fit – $169,000
Honda makes the list a second time with the Fit, a sporty little hatchback starting at $169,000. It may not be particularly fast or overly luxurious – but it is a great option for young buyers who want something zippy and easy to park.
The Fit also has remarkably good crash test ratings, a large storage space, and a list of standard technology (Bluetooth, steering wheel-mounted audio controls, 6 airbags). And for its shape and light weight, the Fit gets even better mileage than the all of the non-hybrid vehicles on this list.
While the Fit may not be a top seller in T&T, it is also another great candidate to buy as used, as the models from the past 3 years are almost identical to the ones selling at the showroom.
Mazda 3 – $190,000
The Mazda3, starting at around $190,000, is the sportiest of the cars on our list. It's low to the ground, aerodynamic and built for driving enthusiasts.
Fun handling and low suspension makes it easy to zoom around corners and also has a manual-transmission option. We feel this will be the vehicle that most of the modern male shoppers would prefer to own. On new models sold by Southern Sales or through foreign used dealers, backup cameras come standard as well as a list of other gadgets that you would see in a BMW or Audi.
Toyota Yaris – $180,000
The Yaris has been the vehicle of choice for young T&T drivers for the past decade and more. It is not the sexiest car in the carpark but is a solid piece of reliability and as comfy as your favourite blue jeans. Toyota has extensively redesigned the Yaris for 2018 including a brand-new platform, engine, and transmission and comes with a list of standard features such as push to start and back up cameras. The Yaris starts at $180,000 so it would be smart to consider this car in your shopping list.
Toyota Hilux – $210,000 +
The Toyota Hilux has been a top selling truck in T&T for the past 20 years. It's also the oldest model on the list in terms of how long it has been sold in the T&T. The Hilux comes with various trims and versions, ranging from entry pricing of $210,000 and the fully loaded models budget busting around $300,000. The Hilux is a must for consideration for any young millennial that wants to get efficient gas mileage, considering diesel is still way cheaper than gas cars … but we feel a Hilux driver isn't really telling their friends this is why they love their ride.
It's definitely the most rugged and versatile vehicle and the "bad boy ride" of the list but as one of the most expensive vehicles on this list to maintain, so it should be normal to expect to pay for that privilege.
Suzuki Swift – $160,000
Designed for space-conscious car owner, the Swift is a small, fiery, space-saving, easy-to-park vehicle that makes it one of the best millennial cars in T&T. The Swift has been around for generations and is Suzuki's most engineered and thought out vehicle considering it accounts for almost 50% of Suzuki's global sales so it's safe to say that all those years that went into improving it is worth it! The Swift is a stellar small car, especially for those who want some style with loads of features for a good price.
The Swift is also another great candidate to buy as used, as the reliability is very good and ease of getting parts makes this car a smart decision.
Toyota Ayga – $125,000
This is the 3rd Toyota to make our "top list", and it's not because we are so Toyota obsessed – but rather it would be foolish to not give our readers some consideration for the brand new Toyota Agya. The Agya was launched in 2018 to the T&T market as the perllenial used car crusher…so for any milenial looking to buy a 3 or 4 year smelly used car, this is the perfect upgrade for you as it is the cheapest new car being sold on the market today at an astonishing $125,000 vat inclusive price.
Now, of course, don't expect to take this to Wallerfield on a Saturday to impress anyone as it has a meager 1.0L engine that may sound like a lawnmower at highway speedy driving but it definitely is a smart econo box with a Toyota quality badge that makes us happy to reccomend to the wise spender millenial out there.
Of course, there are other cars not on this list that could fit millennial drivers such as Mitsubishi Lancer, Mini Cooper, Kia Rio, Nissan Juke or the all new Chevrolet Cruze. And while the 9 cars on our list above may not meet all of your requirements, just think of it as a start to researching your first adult car.
Happy shopping, and drive safely!