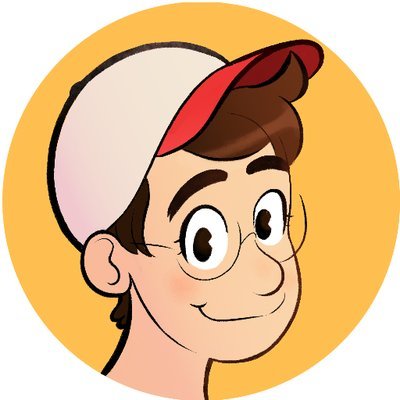 What recession? Trini's love nice things – just take a drive on the UB Highway or down Ariapita Avenue on a Friday night and you will know exactly what we are talking about. There are so many expensive and unique cars now being driven in T&T. But, at what cost are these unique and luxurious rides being sold at?
Comfort, class, a super engine, or an unusual design, say what you will, these cars are a rarity because they come at enormous prices. While everyone would love to take a ride in any of these cars, no one should miss out an opportunity to drive one as it requires expertise and confidence – and of course, a deep pocket and a strong insurance policy to pay your claim if you get hit.
Let us now have a rundown of 5 of the most expensive cars available from dealerships in Trinidad.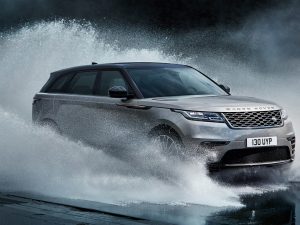 Range Rover Sport / Range Rover (Cost: $1,600,000.00 – $1,900,000.00)
Trafalgar Motors in Trinidad sell these machines. This is the ultimate "I have arrived" vehicle for the really (really) rich person out there. Agility isn't normally a word used when describing a heavy 2.5-ton luxury SUV – but the 2019 Land Rover Range Rover and Range Rover Sport blends enthusiasm with legendary off-road prowess. Classic styling, smart features, and its go-anywhere ability make the Range Rover Sport a well-rounded package. This vehicle has a powertrain for just about any occasion. Standard in the base SE and HSE is a 3.0-liter supercharged V6 engine that makes 340 horsepower. Additionally, these trims are the only ones to offer a 3.0-liter turbodiesel engine, which is rated at 254 horsepower and 443 pound-feet of torque.
Porsche Panamera (Cost: $1,450,000.00)
Sold at Lifestyle Motors, this is not a car for everyone. We are not just talking about its $1.5m fully loaded price tag, but also the style is a love it or hate it kind of look.  Is it a car, is it a coupe, is it a space ship….we are not sure. But, it definitely stands out as a true driver's car and is thrilling to drive, relaxing to ride in, and it has more luggage room than most competitors. Nonetheless, a few rivals feature a more lavish interior than this Porsche. Porsche sets the standard for high-performance powertrains; any of its available engines will reward you with sizzling acceleration rates and a satisfying exhaust note. Base Panamera models get a 330-horsepower V6 engine that goes from zero to 60 mph in as little as 5.2 seconds. From there, power outputs only go up while sprint times shrink. Insurance for this bad boy can set you back a whopping $27,500 per year.
BMW 740Li M Sport (Cost: $1,370,000.00)
When it comes to luxury sedans, few can forget about BMW 7 series. With a 3.0 liter BMW Twin Turbo inline 6-cylinder, 24 valve 320-hp engine. Combines a twin-scroll turbocharger with variable valve control (Double VANOS and Valvetronic) and a high precision direct injection. As far as super luxury cars go, the BMW 7 Series sedan doesn't disappoint. From the exterior to the interior and from top to bottom, this car lives up to its luxury title. It has muscular turbocharged engine options, a silky ride, and surprisingly sporty handling. It really is a driver's car, and a real winner in the sedan market.
Mercedes Benz S350 / S400 (Cost: $1,200,000.00 to $1,450,000.00)
Sterling Motors does an amazing job with the Mercedes brand in T&T and have been praised for being the top retailer of high end vehicles for decades. Their flagship car is the S Class which has an engine line-up starting with a 282bhp 2.9-litre straight-six diesel in the S350 that is enough to breeze it from 0-62mph in 6.0sec. The higher-powered S400 is better still, with an extra 53bhp giving it even more punch off the line. But, regardless of which you choose, it's how effortlessly the S Class builds speed, rather than its outright pace, that is perhaps its greatest asset. The Merc is the ultimate car to be driven around in, in fact, most S Class owners don't drive these cars – and the backseat area is made for comfort and silence for those high powered business calls.
Ford Mustang 5.0 L (Cost: $1,450,000.00)
The 2019 Ford Mustang is a superb example of what a modern-day muscle car should be – muscular and fun to drive, with a handsome yet comfortable cabin and some high-tech extras. Because it is so well-rounded, the Mustang ranks near the top of its class. The 5.0-liter V8 engine is the crown jewel of the Mustang GT. Like the EcoBoost trims (which is actually $700k), the GT features a standard six-speed manual transmission (with added rev matching for smoother shifts) and an optional 10-speed automatic. Standard features include a limited-slip rear axle, dual exhaust with quad tips, six-way power-adjustable front seats, and rear parking sensors. Mustang is really for "the boy who became man who became a boy again".