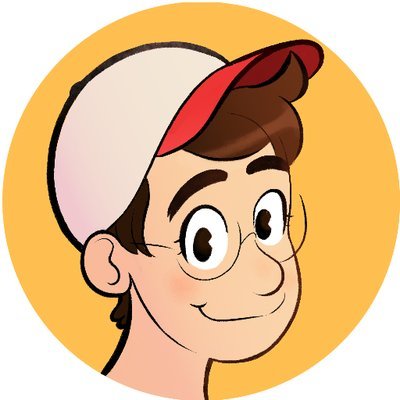 Motor Insurance Trinidad
If you drive a car in T&T, you need car insurance for young drivers. You're required to at least have minimal amount of liability coverage (Third Party coverage), in order to ensure that, if you damage someone else's property while driving your car, some of that is at least taken care of.
For many young drivers who don't have savings to rely on, a third party motor policy may not always cut it. Comprehensive car Insurance offers extensive cover if your car has been stolen, hijacked, damaged in an accident or during a natural disaster and is the cover that protects you financially in an accident, whether it is your fault or not.
Car Insurance For Young Drivers
Unfortunately, most of the reason why young people pay the highest premiums for car insurance is because of a lack of driving experience. Driving requires a reflexive response, as well as an undeniable level of intuition. As an inexperienced driver, young people simply lack those qualities.
Choosing the right insurance company is probably as important as what coverage you should take. As you've probably gathered from reading countless insurer billboards on T&T's roads, there are common discounts available through most providers.
Motor Insurance Companies In Trinidad for Young Adults
Luckily, Shyft.tt has been developed to do all the heavy lifting for you. There's plenty you can do to help your own cause so you'll be able to get those discounts. Read below a list of six key things to consider:
Staying on your parent's car insurance policy as a "named driver" is the best start.Since the young adult doesn't have a driving track record (or in most cases the money for their own car), this enables him or her to benefit from the parent's driving history and build up an insurance driving history which would count towards a "No Claims discount" when it comes time to buy your own insurance policy. Also, staying on your parents' policy will usually result in a much lower premium than what a young person will get with an individual car insurance policy.
Maintain a safe driving history.As a new or recent driver, this won't help much. But the years will pass, and as they do, you should build that pattern of safety. It will usually take from two to five years to begin getting good driver discounts. Start now, and keep the pattern going forward. Soon enough, you'll get the benefit of safe driver discounts (as much as 60% off your car insurance premiums).
Take Defensive driving courses.These have an immediate benefit with certain insurers, or in some cases certain insurers make this mandatory for young drivers. Just make sure the course is approved by the insurance company (ask Shyft.tt Sales team members to help you with this). The cost of the course is very affordable and is fully worth it considering the benefits.
Take a higher excess. You could buy your insurance with as high an excess as your insurer will allow. The likelihood is that this will reduce your premium but you will not be able to make a claim up to the level of the excess selected, but successful claims above that level will be paid out in full. Importantly this route can help build up a No Claims Discount by preventing smaller claims.
Get added to the least expensive vehicle in your household. If your household has several cars, you can save money to have the young driver assigned to a specific one — the one that's cheapest to insure.
Be sure to comparison shop.You should do this periodically anyway and use shyft.tt to seek the best deals for multiple insurers, all from one click of a button and some easy steps to complete. But adding a young person to your family policy is an event which should trigger a comparison. The additional driver means you'll pay a higher premium on the overall policy. That's the very best reason to begin shopping.
Below we've compiled a list of who we believe to be the companies offering excellent insurance for young drivers. Not coincidentally, these tend to be the companies who offer the lowest premiums for older adults too.
In some cases, they have programs or discounts specific to young adult drivers. But more likely, they offer a combination of discounts or special features to keep their premiums or policies better than the competition.
TATIL
TATIL is a strong insurer with good customer service and has a Shyft.tt Customer Feedback satisfaction rating of 4.19 out of 5. Two features in particular make them a company to put at the top of your list for consideration:
They offer "Accident forgiveness", which means your rates won't go up after one claim. TATIL also offer "new car replacement". So if you purchase a brand new car and are in a crash within the first year, most insurance policies will only pay out the depreciated value of the car which can be thousands less than you just paid for the car. New car replacement with TATIL ensures that you'll get enough money to buy the same new car again.
Beacon Insurance
Beacon is one of the most recognizable brands in insurance.  If you drive less than 40km per day you might save the most by switching to an insurance policy offered by Beacon. Shyft.tt estimates occasional drivers could save between $1000 – $2500 under their Full Comprehensive insurance plan. Beacon also offer Special perils included for all Shyft.tt customers so you get that essential flood and natural catastrophe coverage.
Beacon also have their own premium financing – so if you can't pay all your premium upfront, speak to a Shyft.tt sales team member who can advise a payment plan you can be entitled to.
Gulf Insurance
Gulf is very serious about customer service, and pride themselves on having one of the fastest turnaround times for claims. Their shyft.tt Customer feedback satisfaction rating of 4.28 out of 5. Also, discounts available for Shyft.tt young adult customers through Gulf include female driver discount (as women are seen in their eyes as safer drivers) as well as young drivers that have alarms and anti-theft devices installed/built in to their cars also get additional discounts.
Furness Anchorage
Furness Anchorage are one of the smallest insurers in Trinidad, and this makes them a great choice for any driver! They are nimble enough and take a really personal approach to each customer and insurance policy sold.
Furness also would guarantee exceptionally low premiums for brand new local dealership vehicles (sorry, no RORO's and foreign used hybrids) and they also aim to offer focus on offering competitive premiums for young drivers (or their parents) that have other business insured with them, or young drivers that successfully complete a defensive driving course.
Massy United
Massy United is one of the most trusted names in insurance and are one of the most dynamic insurers in T&T….they constantly keep their ear to the ground with the latest trends and risks, have a really strong roadside assistance team and offer their customers personal accident and medical expenses coverage.
They were also one of the first insurers in T&T to sign up to using Forensys Claims Service, which you can call at the scene of an accident to handle the report, so you can sleep easy knowing Massy are doing all they can to make their service the best.  Massy United has a Shyft.tt Customer Feedback satisfaction rating of 4.31 out of 5
Insurance Company of the West Indies (ICWI)
ICWI is one of Shyft.tt shining stars and we would recommend them to any new driver who is looking for a good insurance deal. They entered T&T market less than 5 years ago (they are headquartered in Jamaica with offices around the Caribbean) but quickly became a household name for motor insurance and developed a strong network of branches around T&T.
ICWI also reward Shyft.tt young driver customers who are female and/or who drive a SUV. Also, if you are lucky enough to drive a European brand car (yes you, BMW and Audi drivers) you can get another discount so this may be one of the most competitive insurers to choose from. They also have a Shyft.tt Customer Feedback satisfaction rating of 4.21 out of 5, which is very good.
 You're generally considered to be a higher risk up until the age of 25. After that, you can expect your auto insurance premiums to decrease to regular levels.
Also, it is worth knowing, the longer that you drive, and go without an at-fault accident or moving violation, the greater the likelihood of a premium cut.