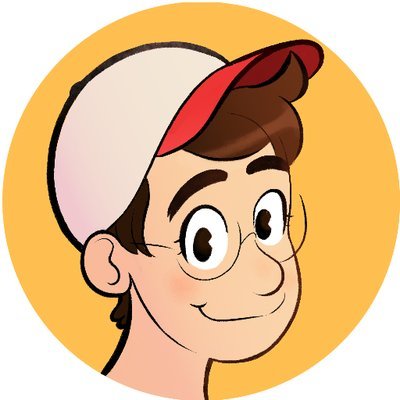 Did you ever think that every accident that happens is not always due to rash driving, there may be some unpredictable situations such as natural calamities!
You may be surprised after knowing that your car insurance cover does not cover for damages due to floods. But keep in mind, water can cause all kinds of damage to your vehicle either internal or external. In other words, a flood can completely "write off" your car.
Fortunately, if you are a buyer of Full Comprehensive car insurance coverage, it may help cover water damage to your vehicle, depending on the cause.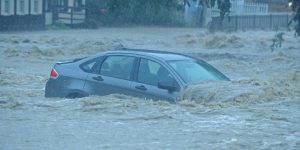 Why Every Insurance Policy Doesn't Cover Water Damage
A standard Third Party Liability car insurance policy (which the majority of Trinis tend to buy) only covers accidental damages, such as collision and liability to a third party and not your own vehicle.
For the most part, these types of coverage plans do not provide any cover for the damages to your vehicle due to floods, so if your car suffers any water damage, these basic insurance plans can't cover your loss.
How Does Car Insurance Cover water damage due to flood?
In order to buy coverage for flood damage, you must choose Full Comprehensive motor insurance for your car, and this type of insurance will give you peace of mind to protect you in the event of heavy flooding in your area. Make sure to have "Special Perils" included into the cover as while some of our insurer partners include for free, some may offer this as an optional add on.
Although the Full Comprehensive coverage is more expensive than basic Third Party Liability insurance, it can shield your asset from many of life's unpredictable events like floods. Your insurance would pay for all the repairing costs or reimburse you for the actual cash value of the car if your insurance adjusters say it's a total loss.
Purchasing a Full Comprehensive plan that includes flood loss cover is important because the natural calamities are completely unpredictable. We can't wait for a flood to be announced or flood damage to your vehicle.
Furthermore, Flood insurance is crucial if you live in a high-risk flood zone. Floods are out of the driver's control, if your car is damaged due to rising water caused by heavy rain, it is a no brainer to properly protect your property. Just don't be a "negligent fool" and drive into a knee deep flood in your Mitsubishi Lancer or Toyota Corolla….you won't want your insurer denying your claim because you were purposely negligent!
What to do if you don't have Full Comprehensive Coverage?
Unfortunately, if you do not have a Full Comprehensive cover for your car, you have nothing much to do. The liability coverage of your car insurance policy is only meant to cover damages you cause to other drivers– and not your own car.
These type of policies never cover damage to your vehicle from flooding– even damage from any natural calamity. If you want your car being protected in a flood, we highly recommend you purchase a comprehensive insurance policy. It is worth checking out www.shyft.tt and getting free quotes online for both types of plans. You may be pleasantly surprised how affordable it is these days.
How to File a Car Insurance Claim after a Flood?
Filing a claim for a flood damage to your vehicle is similar to the filing claim for motor damage due to collision accident. The major part is if there is flood in your area, it is likely that there would be many people encountered in the same situation. Therefore, many drivers will be filing similar claims for their auto damage along with you.
Shyft.tt represent several insurers in T&T and upon receipt or notification of a claim, we will arrange for an appointed claims adjuster to visit you/your vehicle to assess the damage. The sooner you will file the claim the better it will be for getting your recovery payment.
Secondly, do whatever you want to protect your car but as soon as possible as the longer you wait, the more damage the water can be inflicting on your vehicle. Here's a look at some potential steps one should take while a victim of water damage:
Do not start your car, as potential water damage in your engine will make it worse
Get a towing service to move your car to higher ground, or wait until the water recedes.
Call the Shyft.tt service team at 390 1234, or log on to www.shyft.tt/claims to report the claim, or you can even reach out to your insurance company directly.
Get the vehicle dried out as soon as possible. For drying out your vehicle, do not do it yourself, but contact the appropriate professionals.
The sooner your vehicle gets dried out, the better your chances of avoiding a total loss situation.
It is always wiser to visit a vehicle repairing body shop preferred by your insurance carrier. We can point you in the right direction for this.
Your insurance adjuster will determine whether your vehicle should be declared as a "total loss" due to flood damage or not. A total loss is a situation where the repairing cost of the vehicle is higher than the actual cash value the insurer would reimburse you for (we know this as a "write off")
In case of a total loss, you will get the actual value of your car by giving your car to your insurers.
Flood damage can be frustrating for any car owner, but the right coverage may help you protect your vehicle. Your Shyft.tt customer service team can help you find the best car insurance in T&T for you.