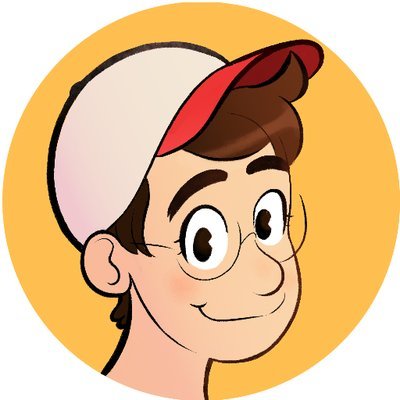 1. Don't assume Third Party is always the cheapest
This might not make sense but you would expect Third Party cover to be the cheapest because it is the lesser cover, covering just the person you bump into and their car. However, most insurers chase after Comprehensive insurance customers as they are assessed as having a "lower risk profile" (based on actuarial data) than a Third Party customer…and with this, sometimes, you may benefit from Comprehensive specials that disguise many discounts into an overall attractive premium and it may even work out to be less than a Third Party premium.
"My auto renew quote was TTD 1,900 for 3rd party cover, but I went onto the Shyft.tt comparison site and got Comprehensive cover quote for TTD 50 less" says Nadine Luces, Shyft.tt customer. There are no hard rules here, it's a matter of trial and error, yet if you're just looking for the very cheapest cover, never only check Third Party.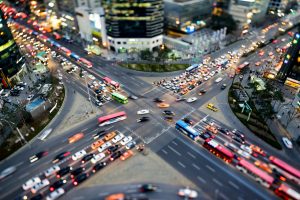 2. Tweak your job description
What you do for a living makes a hell of difference in your rate. So, another quick win is tweaking your job description (legitimately of course). An illustrator is often classified cheaper than an artist, an editor is cheaper than a journalist, a Personal Assistant than a Secretary. Remember, never lie as this will be considered fraudulent and your policy can be "voided".
3. Beware of paying monthly
A monthly payment plan for your insurance is essentially a high-interest loan. For example, if your premium is TTD 10,000 and you choose to pay monthly, you could pay TTD 1,000 a month, which is TTD 12,000/year (TTD 2,000 more) at a huge APR! So you're your best to either pay in full, or if you can't afford it, use a credit card with a lower APR rate (or better still, a 0% credit card for spending) assuming your repayments are big enough to clear it within a year).
4. Never auto-renew with the same insurer. Loyalty is expensive
We are fortunate in T&T to have a well-established insurance market with lots of competition amongst insurers. This means deals, offers, and a very competitive quoting environment.
Nothing better illustrates car insurers preying on loyal customers than Jason D. complaint to Shyft customer service team. "My car insurance renewal is TTD 3,200. New policy with same company is TTD 2,500. How do they justify this?" They don't. They just do it. If your renewal is coming up, jot it in your diary to remember it. Compare the market and if you are hell fast on staying with the same insurer, ask your broker or insurer to see they can match, or even beat, the best new quote you found. Either way, you're smiling!
5. Don't "pimp your ride". Lock it down!
"Pimping your ride" involves decking the car with fancy alloys, low profile tires, exhaust and spoilers. The more changes you make to your car, barring security ones, the more you'll be charged by insurers. Always tell your insurer about any advanced modifications and whether you made them or not, or it may invalidate your policy.
Even more savings are there for the taking for normal car owners if you can protect your vehicle by securing it. Fitting an anti-theft device, alarm, GPS, car search or immobiliser will reduce the bill substantially.
6. Only buy add-ons if you know their value
Insurers often try to sell you additional products such as additional windscreen protection, Courtesy Car (loss of use), Personal Accident, or Special Perils. Avoid buying these if you don't need them and, if you do, always check out the cost of the cover individually first. Many insurers make a large mark-up by selling add-ons at higher rates than you can get elsewhere. Also, some of these add-ons may already be included in your policy, so read all the terms and conditions carefully.
Insurers can also throw in free add-ons (like those listed below) in your first year as a sweetener or way to attract you…but after year 1 you'll need to pay. To ensure you are always getting the best bang for your buck follow these steps:
Make sure you switch insurers every year to avoid paying for add-ons.
Check what's on offer via brokers or comparison sites as insurers often have exclusive offers set up with them which you can't get by going direct.
Always try to haggle with your current insurer. Ask if it can offer you a better deal than a rival and, if not, don't be afraid to switch to a provider that will
7. Set the right excess (deductible) without breaking the bank
It's worth considering going for a policy with a higher excess, sometimes. A higher excess will result in lower premiums but make sure you can afford the repair if you need to claim. Many people will find claiming for less than TTD5,000 of damage both increases the future cost of insurance and can invalidate no-claims bonuses, meaning it's not always worth making a claim. So why pay extra for a lower or standard excess if you aren't going to use it?
A few insurers in T&T will substantially reduce premiums for a 10% of sum insured excess, so try this when getting quotes. The downside of this is if you have a bigger claim you'll have to shell out more, so take this into account.
8. You can switch mid-year, you don't need to wait for renewal
Don't assume switching is only for those at renewal. This is very important when rates are rising, or your circumstances are changing. There are three points to consider when doing this:
You can usually cancel existing policies and get a refund for the rest of the year, providing you haven't claimed
Most TT insurers don't charge a cancellation fee. But remember, the longer you've got to go on your policy the more likely you'll be better off switching to save.
You won't earn the current year's no-claims bonus if you switch so you'll need to be making a substantial saving in order to make this work.
Hope this article was useful. To test out how much you can save head over to www.shyft.tt and start saving today! 🙂