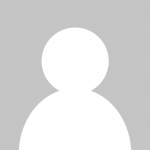 At Shyft, you know that we help users to compare and save on home insurance in Trinidad. It's how we run our business, and it's what we do every day. But we also want to help our customers know what they are getting into when they buy insurance from the providers on our site.
To that end, we are now talking about what home insurance covers. How much insurance you buy, or whether you buy it at all, is ultimately up to you, since you have options here.
Let's talk about the choices you'll have to make when you're ready to buy home insurance for yourself in Trinidad and Tobago.
Building Insurance
The terms "home insurance" or "property insurance" are often used to refer to insurance that covers everything a person owns (except vehicles, of course). The fact is that home insurance is broken down into two major types: building insurance and contents insurance.
As you might expect, building insurance provides financial protection for damage done to the physical structure of the building you are insuring. Because any number of natural disasters or other issues can befall a house, home insurance policies are usually quite comprehensive in what they cover.
For example, many insurance companies in Trinidad cover buildings for damage resulting from fires, floods, storms, earthquakes, hurricanes, falling trees, burglary, vandalism, burst pipes, vehicle impacts, and riots.
All of these events could potentially destroy your home and would leave you in a difficult financial spot without insurance. Depending on the insurer, some building insurance policies would also offer coverage for debris removal and the surveyors and architects who would be required if you needed to replace a destroyed house.
If you are going to pay for homeowner's insurance, building insurance is the meat of that kind of policy. You simply cannot be without it.
Contents Insurance
The other part of home insurance in Trinidad is contents insurance. This kind of policy protects your personal property that you store inside your house. Insurers usually offer contents insurance as a separate option that you would need to pick up on top of building insurance. Many people combine these policies in one comprehensive home insurance policy.
As you would think, contents insurance provides coverage for loss of or damage to the things you have. Furniture, electronics, jewelry, and clothing are all covered in such policies. The property loss must be due to a covered peril, but these generally include the same ones mentioned above–fire, flood, earthquake, theft, and so on.
The decision to purchase contents insurance is ultimately up to the homeowner. You must weigh the risk of potentially losing your property with the financial burden of paying for insurance. Most people enjoy the peace of mind that comes from being insured, and the cost of that is priceless.
Shop Home Insurance and Save Now with Shyft
At Shyft, we don't tell you what to do or not do about your insurance. We exist just to help you compare insurance quotes and save money. Think about it: maybe you have been with one home insurance provider for a long time and haven't shopped the market in a while. Our compare tool might show you other providers who offer similar coverage for lower premiums.
You can find cheap home insurance quotes in just a few minutes with us. That's the benefit of using Shyft.